Number of world servers: 8
Total Number of Guilds: 42715
Total Number of Characters: 1569520
A real guild has at least 24 members
Report run at April 21, 2013, 1:03 am
The All-Seeing Oracle's eye is upon all the worlds of D&D Online!
Constantly scrying, the Oracle watches the heroes of Eberron and the Forgotten Realms. The Guilds they have formed are accounted for. Mighty and weak, vast and miniscule, all have been measured.
Would you know the truth? Do you dare to know the true leaders of your world? Then select it above and be awed by the Oracle's providence.
Select your world mortal, and know all that is knowable!
Recent updates
04-21 01:02:25


It has begun! WAR has come to the worlds of #DDO! The Oracle has seen all, and laid judgement. [You may need to refresh the page]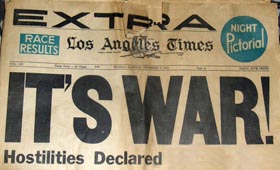 War has been declared!
The Oracle has had to watch the puffing, primping and posturing for too long. Let the truth be known! For the first time, guilds across ALL worlds have been measured. You will see the truth of their worlds, the truth of their efforts, and the strength of their will, or lack thereof.
Most will be found wanting. But rejoice! For now the Eberron's truly greatest heroes will be clearly known. Click on the War! tab on the menu to begin.
04-15 22:42:24


The Active Update is now live! The DDOracle's biggest update ever is now online. #DDO

The Active Update is now live! Several billion bytes later, the Oracle adds a new way to look at the world, and made it the default.
With today's update, the Oracle now identifies active characters versus inactive. An active character is one that's logged in in the last 6 months. Half a year. Sadly, the Oracle has found that only about 2/5ths of DDO's characters are actually being played. Tracking who was actually being played was a ton of work.
That said, it's done. And so the Oracle's rankings have been completely regenerated with new ideas - "Active Characters" and "Active Guilds". An active character is one that's been played in the last 6 months, and an active guild is one that has at least 1 person still playing in it. That alone was enough to eliminate thousands of guilds. ;-(
Switching from tracking all characters to specifically active ones has created some major changes in the rankings! Monks, Warforged, Drow, Elven Rangers - these and more jumped up significantly in rankings of active characters.
This is especially interesting in how it highlights changes over time in what characters people actually play. There are many interesting changes, so many that instead of trying to cover them all, the Oracle now supports two different reports. By default you will now see Active statistics/rankings, but click up top and you can switch to All stats/rankings as you see fit. Colors have been changed to make it easier to know which you're looking at.
There's more to come. Click on your world and learn the truth. Enjoy.
04-14 05:51:13


If you want to see what the Valentine's Day Massacre looked like, best check the quarterly #DDO traffic graph before it scrolls off. ;-p